August 6, 2015
Randolph named one of America's Top Colleges by Forbes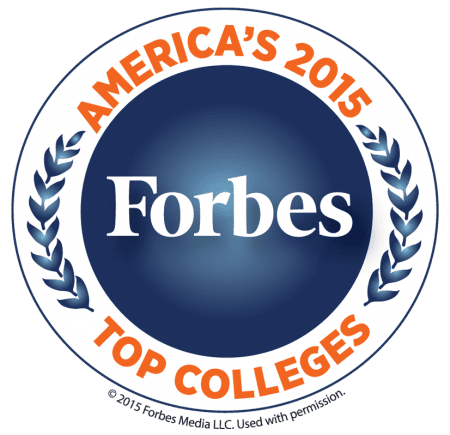 Forbes magazine has once again named Randolph College as one of the nation's top colleges for 2015.
In its recently released America's Top Colleges rankings, Randolph was named one of the best private colleges in Virginia and in the South. Forbes' profile of Randolph College includes details about the College's students, faculty, and academic programs.
Randolph College President Bradley W. Bateman was pleased that the College continues to be recognized by Forbes, one of several national publications that notes Randolph's excellence.
"While one should never put too much weight on a singular college ranking, Randolph College is proud to continually be mentioned as one of the nation's top colleges," he said.
Forbes partners with the Center for College Affordability and Productivity to gather data on student satisfaction, graduate success, student loan debt, graduation rates, and other measures.
Tags:
forbes, national rankings, rankings