July 7, 2015
RAD Center rolls out new dance floor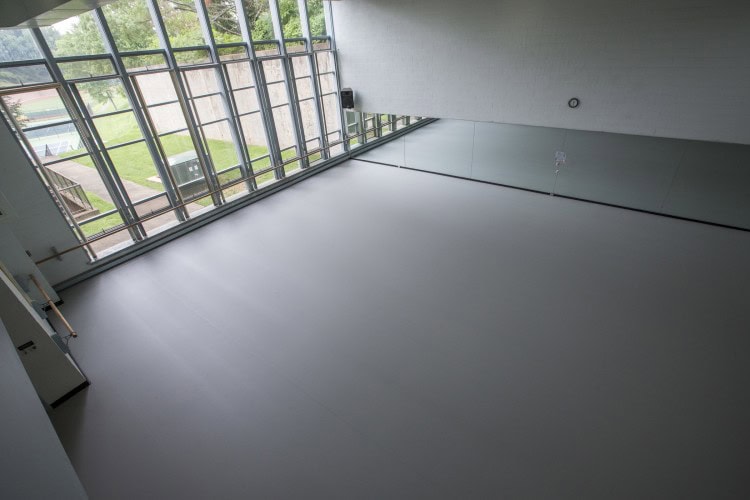 Thanks to a generous gift from a former dance student, Randolph College's dance studio now features new, more modern flooring.
The vinyl-type flooring was installed this summer using funding provided in part by Sue-Gray Goller '73. Goller was a member of the Dance Club as well as countless other student organizations as an undergraduate at Randolph-Macon Woman's College and went on to volunteer for both the American Ballet Theater and the Joffrey Ballet when she lived in New York City.
Aside from her love of the arts, Goller is known for her volunteer work, having received the Volunteer of the Year Award from both Chemical Bank and the New York Junior League. She also is a member of the Chicago Junior League, the American Foundation for the Blind, and Artsbridge.
The new Cascade brand floor was installed in late June. This flooring, which is regarded as one of the top ballet and contemporary dance floor brands in the world, was chosen for its safety and durability.
Pam Risenhoover, the Charles A. Dana Professor of Dance, said the new flooring will make a huge difference to students.
"This new cushion gives you the feeling of having thick running shoes on," said Risenhoover. "Everybody has switched over to this new Cascade floor, including big performing arts schools like The Juilliard School. I think this is great."
The College's Dance Program started in 1927 and is open to students of all experience levels. Cited early in its history as one of the five leading colleges and universities in the development of dance by the New York Herald Tribune, Randolph College trains students to become versatile in classical ballet, modern dance, and jazz. Dancers perform in productions that highlight all the disciplines of dance and are encouraged to choreograph their own pieces.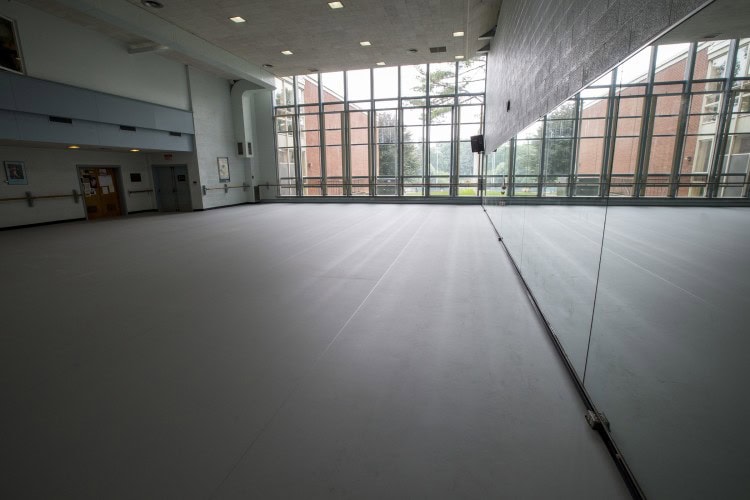 Tags:
dance, RAD Center, Sue-Gray Goller '73