July 17, 2015
Local children saddle up for Randolph's summer pony camps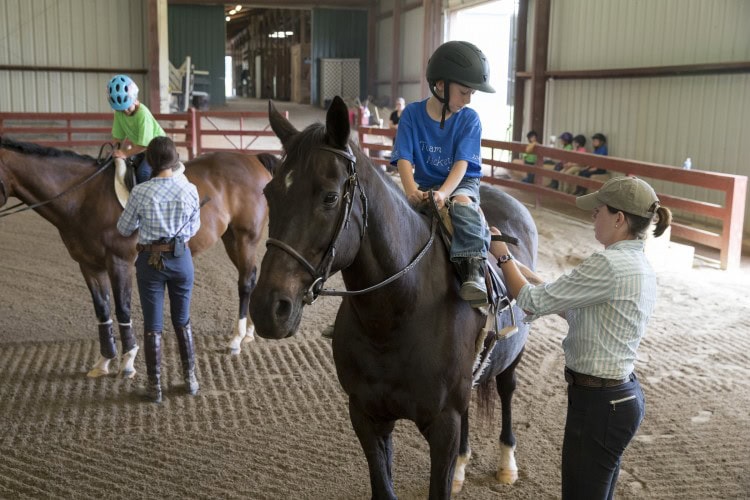 On Friday, young equestrians participating in the second session of Randolph's Pony Camp capped off a week of learning about all things equine by showing off their riding skills to parents, students, and Riding Center staff.
The camp, which is open to ages 6-12, is designed to open the world of riding to children from the area. Director of Riding Chris Mitchell said the camp allows campers to accomplish much more than just sitting atop a horse and making it walk. They learn about the various breeds, basic care, and even how to shoe and feed these four-legged friends.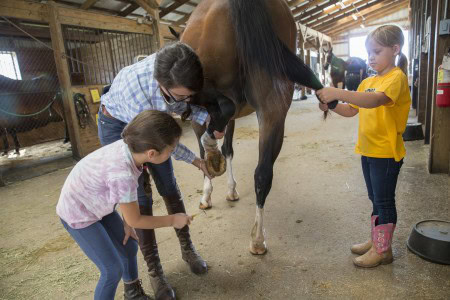 "It's more like a lesson package or a class on horses," he said.
Riding Center staff and several Randolph student volunteers are working with campers this year. "The students and staff help us, and we help them," said Mitchell. "Some of the student volunteers go on to do community lessons in the fall, so this is a great tie-in to that."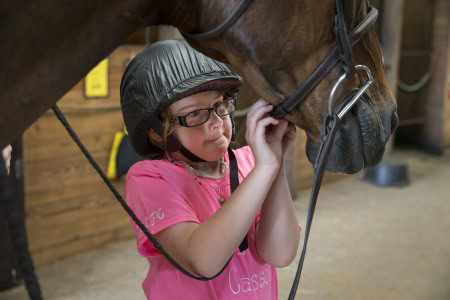 The third session of Pony Camp is scheduled July 27-31. Equestrian summer lessons for children 6 and up and an overnight Summer Riding Camp for children ages 14-18 are also offered each summer at the Riding Center.
For more information on any of Randolph's equestrian camps, please call Mitchell at 434-384-3231 or email him at cpmitchell@randolphcollege.edu. Information and camp updates may also be found on http://www.randolphwildcats.com/information/summer_camps
Tags:
Chris Mitchell, equestrian, horseback riding, summer camps