June 1, 2015
Randolph professor one of 23 nationwide selected to participate in European art seminar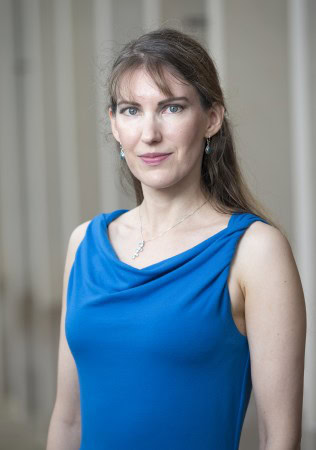 The Council of Independent Colleges (CIC) has selected a Randolph College art history professor to participate in a special week-long seminar on Teaching European Art in Context.
Leanne Zalewski is one of 23 professors chosen nationwide for the honor. The annual seminar, which this year is titled, "The Art of Storytelling in French Painting and Sculpture 1600–1850," will be held June 20-24 at the Portland Art Museum in Oregon.
The seminar is designed for full-time faculty members who regularly teach art history at smaller colleges and universities and aims to strengthen the teaching of art history to undergraduates at these institutions. Dawson Carr, who is the Janet and Richard Geary Curator of European Art at the Portland Art Museum, and Mary Tavener Holmes, an independent scholar specializing in French art of the 17th and 18th centuries, will lead the program.
Throughout the seminar, participating faculty members will have the opportunity to hone and share educational strategies for visual analysis, conversation, slow looking, and digital interpretation.
This is the second time Zalewski has been selected to attend a CIC seminar. She hopes the ideas and information presented this year will help with a book she is writing, French Art, American Patriotism: Collecting Culture in New York, 1867-1893. She believes the program will also provide new ways to engage students in art history through storytelling.
"After taking this seminar, I feel I will be better able to communicate those stories to my students and keep their interest piqued and help them understand their relevance today," Zalewski said.
Randolph College Vice President for Academic Affairs and Dean of the College Carl Girelli said the seminar will aid Zalewski's classes and her own research.
"This one will have an especially beneficial effect because it's dedicated to narrative and storytelling," Girelli added. "And I'm especially interested in how this experience might enhance Professor Zalewski's ability to integrate our own collection in the Maier Museum with our curriculum."
Zalewski has taught at Randolph since 2010, and holds her Ph.D. from The City University of New York.
Tags:
Art, art history, Leanne Zalewski, Maier Museum of Art at Randolph College