January 19, 2015
Randolph remembers Carl Stern
A well-loved professor who taught economics at the College for decades has passed away.
Carl Stern, the Carl Stern Professor of Economics, Emeritus, died on January 17, 2015, at the age of 93. He was preceded in death by his wife, Charlotte Daniels Stern, who also taught at R-MWC. He is survived by their children, Chris Stern and Jenny Stern, and one grandchild, Isaac.
"Today, we mourn the passing of a much-loved R-MWC professor," said Bradley W. Bateman, president of Randolph College. "Carl will always be remembered for his passion for teaching as well as his dedication to his students, who often cite his wit, high standards, and talent. He was an inspiration during his tenure at the College and long after, and we will miss him greatly."
Born November 22, 1921, in New York City, Stern graduated from Colby College in 1943 and worked for a time as a civilian for the Army. He earned his MBA degree and Ph.D. from the University of Pennsylvania.
Stern taught economics at Randolph-Macon Woman's College from 1952 through 1992. During that time, more than 800 students majored or minored in economics. Stern won the respect of his students and his colleagues. He was the first faculty member honored with the Gillie A. Larew Distinguished Teaching Award in 1969. In 1983, he was given the Katherine Graves Davidson Award. In 1984, the Carl Stern Chair of Economics was created in his honor and was the first named chair honoring a currently serving faculty member.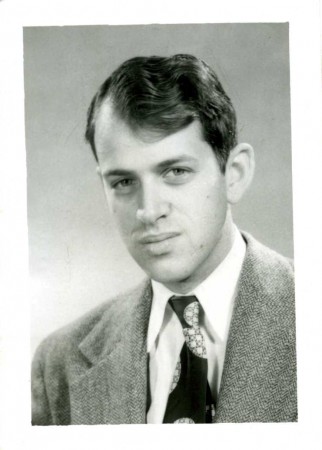 In the 1950s, Stern helped his students start the Skeller, a student-run snack bar business that quickly became a popular place for students to eat and socialize. Stern advised the Skeller board until he retired. Now operated by the College's dining services, the Skeller is a central part of the Randolph College Student Center.
He also served on the National Defense Executive Reserve of the U.S. Department of Transportation and was a consultant to several companies, including AT&T, the Chesapeake and Potomac Telephone Company, and Lynchburg Gas Company.
Upon his retirement in 1992, he was honored for his longstanding commitment to the College and to teaching. "He is a model for the liberal arts teacher, both for the intensity of his caring for his students and for engendering in them a love of learning," Linda Koch Lorimer, the president of the College at that time, wrote upon Stern's retirement. His former students remembered him for his interesting lecture style and his commitment to scholarly excellence.
He also will be remembered for his wit and his sense of humor. When he retired, he wrote to then-president Lorimer, "If one can get this much attention when he retires, I think I shall retire again next year and the year after." He was known to write notes on stationery emblazoned with the phrase, "From the desk of the Loveable Carl Stern," with a heart-shaped "o" in the word "loveable."
A memorial service to be held in Lynchburg is being planned for later this year.
Read Stern's obituary in the News & Advance.
Make a gift to Randolph College in honor of Dr. Stern.
Tags:
economics, faculty, giveroll