April 24, 2014
Randolph College celebrates the Inauguration of President Bradley W. Bateman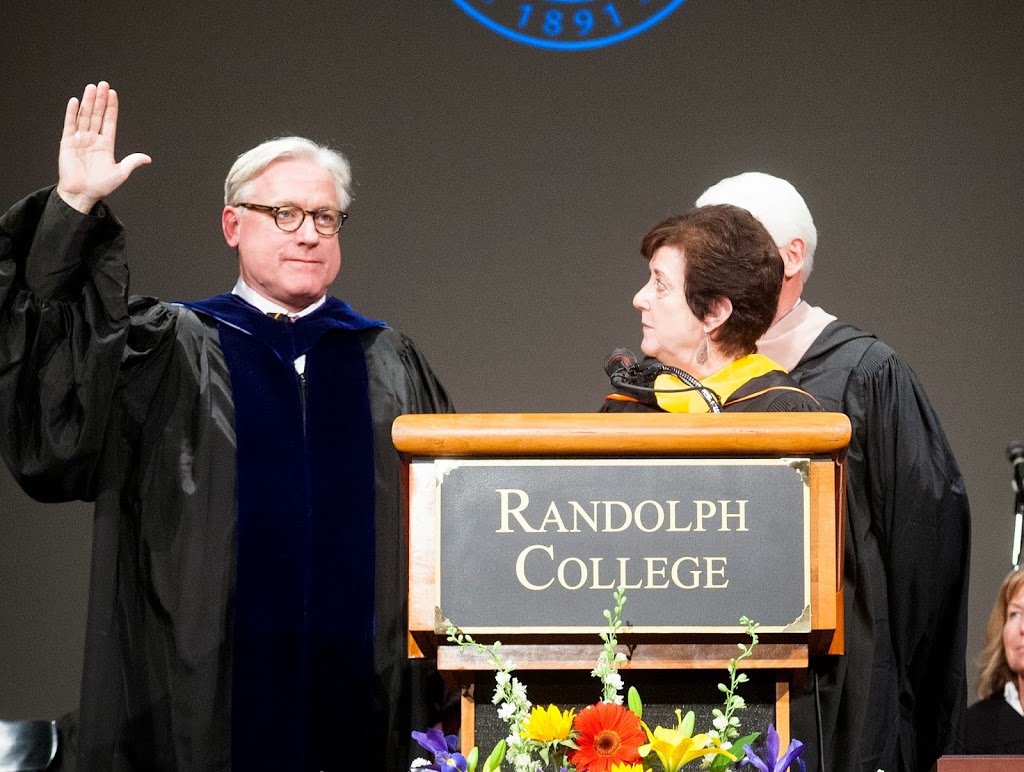 Randolph College celebrated the Inauguration of Bradley W. Bateman, the College's 10th president, this weekend.
The Inauguration began on Friday with a symposium titled "Why the Liberal Arts?" A group of scholars, including Jerry W. Ward, Martha Hemwall, Kwang-Wu Kim, and David P. White, addressed topics on advising, teaching, creating, and serving.
The symposium was followed by the dedication of a tree in honor of William F. Quillian, Jr., the fifth president of the College, who passed away earlier this year. He was remembered for his strong dedication to the College and his service to the community.
The Inauguration celebration continued today with an interfaith chapel service, the official installation ceremony, and a concert with Grammy-award winner Mavis Staples.
Tags:
inauguration