April 7, 2014
Kelley Swain '07 publishes three books in 2014
Behind Randolph's Red Brick Wall, Kelley Swain '07 pushed pens and critiqued poetry with the writing group "the Quill Drivers." Now across the Atlantic Ocean, she continues her prolific writing.
In fact, the London author is publishing three books this year.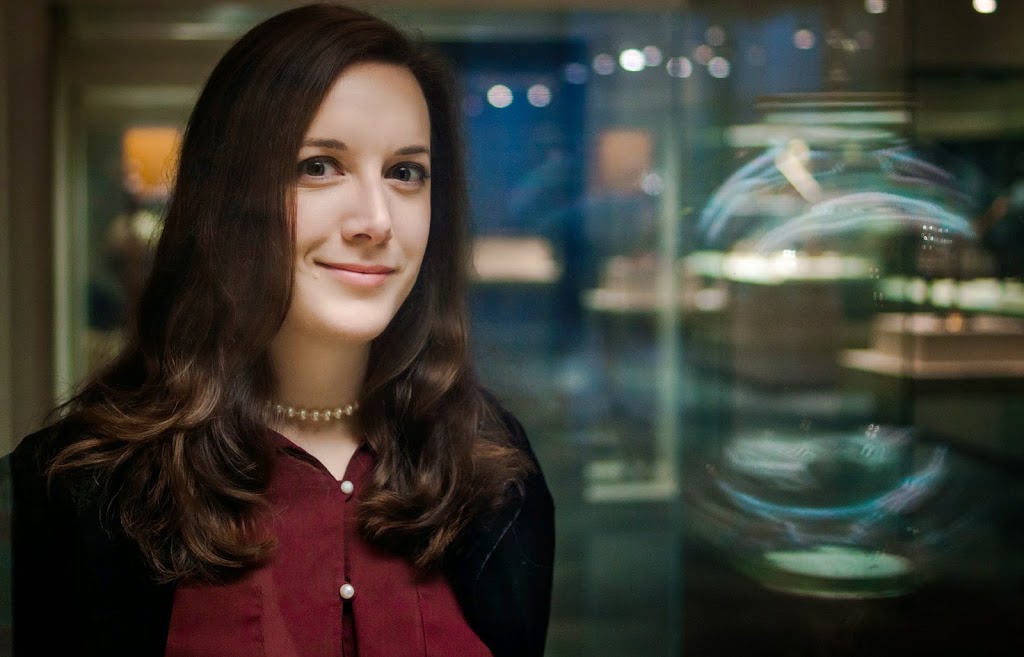 photo credit: Marcos Avlonitis
In March, Valley Press published Opera di Cera, a poetry collection written as a series of monologues about the creation of the anatomical Venus, a life-sized waxwork figure she saw at a museum in France.
This spring, Cinnamon Press will publish Atlantic, a collection of poems that she has worked on since 2009. Although much of Swain's writing addresses the history of science, Atlantic is more introspective. "It is a very personal collection which engages with family, grief, exile, and love," she said.
Swain's first novel, Double the Stars, will debut in September. Also from Cinnamon Press, the historical novel is about Caroline Herschel, an astronomer best known for discovering comets.
These books follow Darwin's Microscope, her 2009 poetry collection about science history, and two volumes of poetry she has edited.
She said there are a couple of factors that led to her prolific success. "Half of the answer is hard work and discipline. If you want to be a writer, you have to write," she said. "The other half is having an astonishing system of support. Since writing my first poem at the age of seven, my family, teachers, friends, and relationships have been supportive and constructive in my aim to become a writer, and this support has made all the difference in the world."
Swain said a lot of that support came from friends and professors at Randolph-Macon Woman's College. She said the faculty encouraged her interests in writing as well as science and helped her develop her talent and understanding. "I would not be the writer I am today without them," she said.
Swain added that the liberal arts curriculum prepared her for life after graduation and her position at the Imperial College of London, where she teaches medical students about the confluence of science and the arts. "Though we used to joke that graduating from a liberal arts college with a degree in English would lead to dubious job prospects, it is exactly that unique educational background which has led to my being a guest lecturer at one of the top science universities in the world," she said.
You can learn more about Swain's work, and read excerpts from Opera di Cera and Atlantic, in an interview in the Inpress Catalogue.
Tags:
alumnae accomplishments, creative writing, English