September 5, 2009
Randolph College Celebrates Environmental Sustainability, Strives to Reduce Carbon Footprint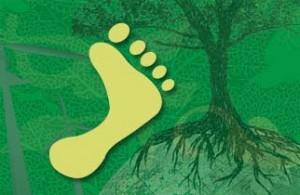 Randolph College continues to operate on the forefront of environmental responsibility and education.
In addition to fielding an outstanding Environmental Sciences program, Randolph has made institutional commitments toward operating in an environmentally sustainable manner including…
Signing on to the Talloire Declaration Nearly Two Decades Ago
Establishing Environmental Issues Council in 2000.
Charter Member of AASHE and STARS
First College in Virginia to Sign President's Climate Change Commitment
Developing a Green Master Facilities Plan
Developing an Environmental Sustainability Plan
Sustainable Food and Dining Services
…and more.
A Year of Sustainable Living
This 2009-2010 academic year will be devoted to Sustainable Living, with various events and speakers highlighting awareness, education and action in reducing our carbon footprint and promoting environmentally sustainable lives. Colin Beavan, author of No Impact Man, will visit campus on October 2.
Learn more at www.randolphcollege.edu/sustainableliving
Tags:
carbon footprint, college, environmental sustainability, green colleges, sustainable living