March 22, 2016
Randolph offering new online courses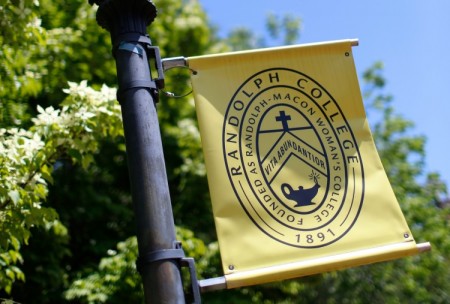 Registration is now open for the first undergraduate-level online courses held at Randolph College.
Two three-credit courses, Introductory Physics 1 and Introductory Physics 2, will be offered this summer. Both begin May 31 and will include a one-credit lab component. Randolph physics and environmental studies professor Sarah Sojka will lead lectures for both courses, and adjunct professors Jeffrey Steele and Kacey Meaker '08 will oversee the labs.
Moodle will serve as the platform for both courses, and video lectures will be pre-recorded. For labs, students will complete digital simulations on their computer and receive a kit for hands-on activities. Students will have the option of completing work on their own, or logging on at designated times for additional, live instruction and to interact with classmates.
"I am really excited about the opportunity to work with our students and students from other schools in an online environment," Sojka said. "I'm also interested to see how we can translate the interaction with professors and personal attention of the Randolph community into the online environment."
Peter Sheldon, a Randolph physics professor and one of the creators of the online program, hopes this course will lead to more online options from the College in the future.
"A lot of our students need these classes we're offering—especially biology majors," he said. "Many of them have trouble fitting them in during the academic year and end up taking them during the summer anyway, but now this is another option for them and for anybody else in the world, including high school students needing to take an AP physics class."
For more information about Randolph's online physics classes this summer, please visit http://www.randolphcollege.edu/physics/online/. Randolph students can register at https://www.surveymonkey.com/r/randolphonline, and non-Randolph students at https://www.surveymonkey.com/r/RandolphSSA
Tags:
online courses, Physics