August 22, 2014
Student painters give a fresh look to many parts of campus
A group of students has been working hard this summer to give many parts of campus a fresh look with a new coat of paint.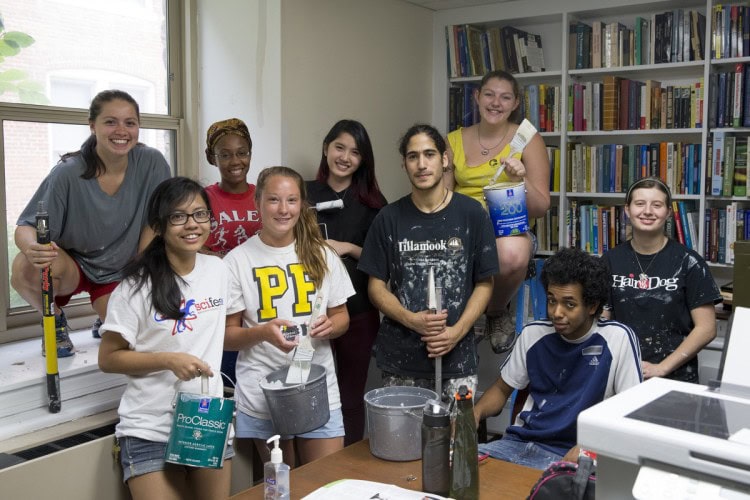 The Randolph College student paint crew repainted the residence hall rooms on the third floor of Main Hall; several rooms and offices in Smith Memorial Hall, including the Alice Ashley Jack Room; and the offices of the economics department and the information technology department. In addition, they touched up the paint in many rooms all around campus.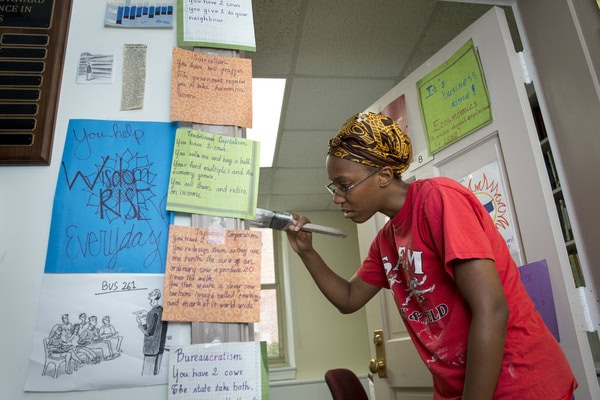 Each summer, several students are given the opportunity to work for the College over the break from school and paint and repaint various parts of campus. They are overseen by Deck Davidson, the College's professional painter.
Tags:
student employment