Office of Diversity, Identity, Culture & Inclusion
The Office of Diversity, Identity, Culture & Inclusion seeks to centralize and promote work that addresses social issues and support the development of students with identity and representation at the center. The ultimate mission of the Office of Diversity is to build a culture reflective of the current and future student body.
Diversity Statement
Since its founding in 1891, Randolph College challenged conventions and educated women, a sharp departure from common social practice of the time which formally educated men.
Today, we stand at another crossroads of reckoning – race, class, ethnicity, religion, disability, sexuality, and gender are identities that are testing the ethical underpinnings of higher education institutions.
As a liberal arts institution firmly rooted in a tradition of a life more abundant and in the value of education as freedom for all, we are positioned to heed the current call of righting historic silences and the continuous work of equity management in our operations, academic programs, and support services.
We are charged to serve the community around us, enhance the community within our walls, and build a community poised for our future. We are committed to each of our students and the safety within this community. Therefore, we will respect and honor each person while finding opportunities to support, encourage and celebrate.
Our community stands against any form of racism, sexual, gender, age, disability, ethnic or religious discrimination or any act that demeans another.
Land Acknowledgment
We acknowledge the land Randolph College occupies was inhabited by YESA (the people) but due to warfare, disease, forced migration, assimilation and broken treaties, the people were reduced in number and were forced to a fraction of the land they once occupied.
Today, descendants of the original people of the land, the Monacans "understand that the land is the people and the people are the land and we are not strangers on any of the land that was once considered our territory."
They are not relics of the past, they live among us and we honor them.
Support and Programming
Some of the areas of support and programming we provide for Randolph College include…
Institutional Support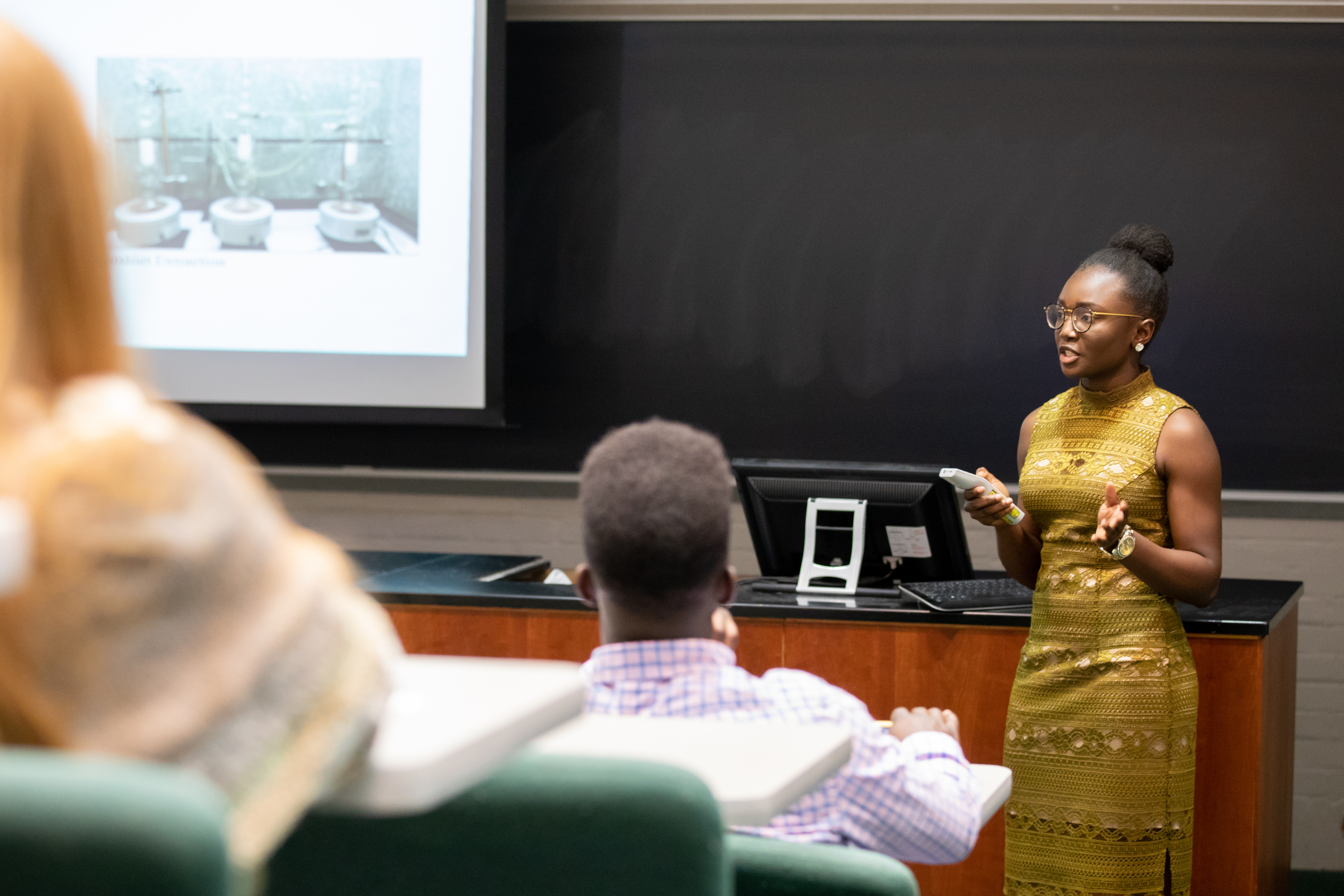 Institutional Social Awareness, Action & Accountability
DEI strategic planning
DEI Training and Development
Conflict Transformation and Trauma-Informed Approaches
Bias Reporting Oversight
Justice, Equity, Diversity & Inclusion (JEDI) Planning and Assessment
Community Liaison
Direct Student Support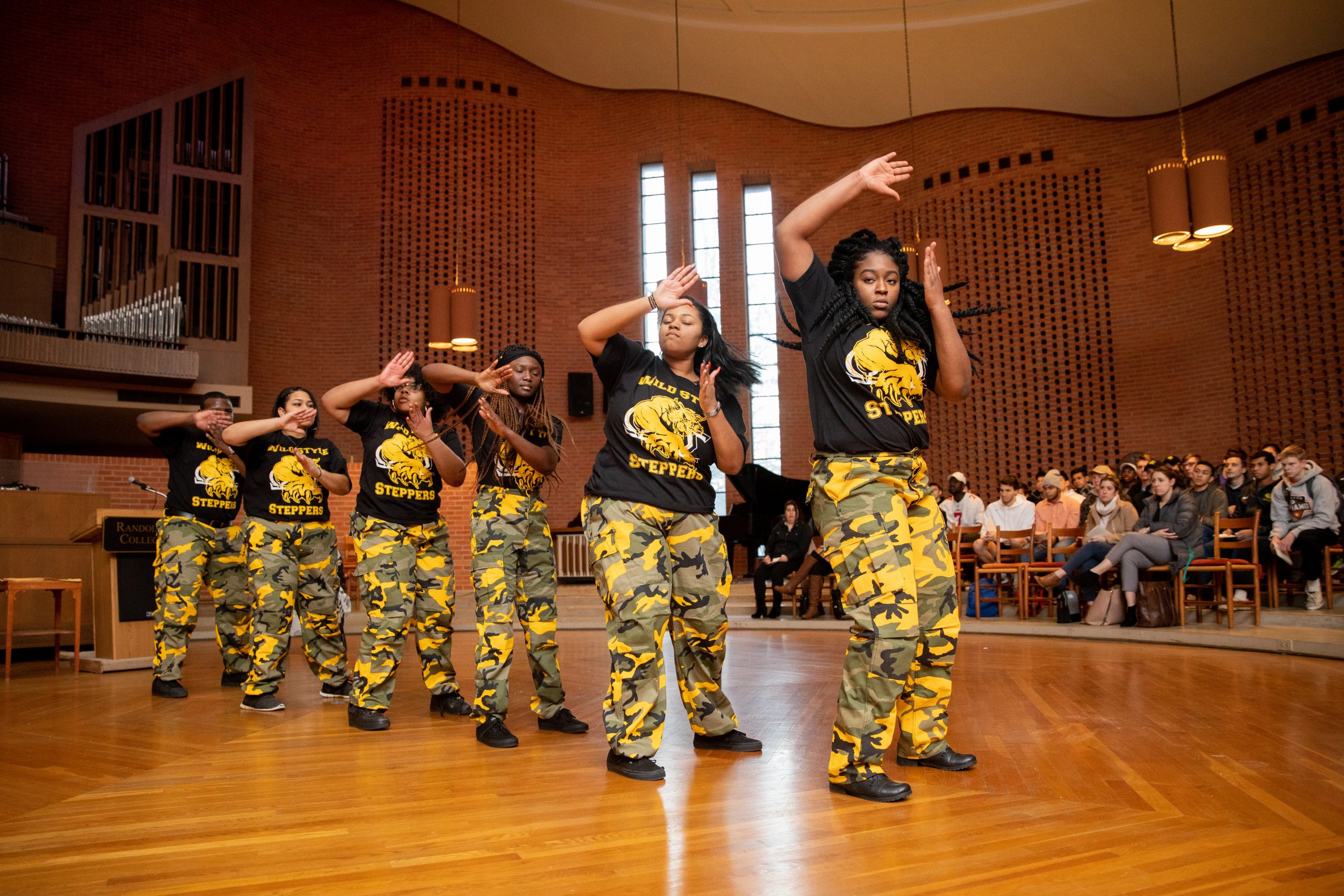 International Student Services
Mentor-Match for BIPOC Students
Cultural Programming–MLK Day, Women's History Month, Heritage Month(s), Pride, LGBTQIAA+ History Month, etc.
Affinity Groups advisement
Resource Hub for students needing equity interventions
Commuter Student resource
Social Justice/DEI Professional Development and Training
Academic Support
Support of academic programs in Africana and African-American studies
Ongoing Engagement Opportunities
Through cocurricular development to engage, skill build, define culture, healthy culture & community
Community Engagement
Community Connections Report

Semester report on the happenings of the Office of D-ICI
Included in Newsletter
Regular Training Sessions
Safe Zone Project Training – monthly (part 1 & 2)
Healthy Culture In Action – monthly
Justice, Equity, Diversity & Inclusion (JEDI) Development Sessions – monthly

Example topics: Black Intellectual Thought, Transformative Justice, Agile Model & Design Thinking, etc.
Group Meetings
Commuter Students – resources & socials
PrimeTime Students – resources
Students of Color – resources & cultural programming
International Students – outside activities, socials, birthday celebrations
Other Ongoing Activities & Information
Bi-Weekly Newsletter
Randolph-Roundup
3rd Friday of each month
Topic focused civil discussion on campus
Led by faculty, staff and/or student
Equity & Inclusion RoundTable Discussions
Gain information and skill build
Contact
Office: 106 Main Hall
(one door down from the Student Life Office and President's Office)
Email: diversity@randolphcollege.edu
Phone: (434) 947-8580
Mail:
Office of Diversity, Identity, Culture & Inclusion
Randolph College
2500 Rivermont Ave
Lynchburg, VA 24503