Senior Leadership
Bradley W. Bateman
President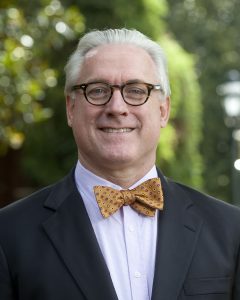 Education: B.A. in economics (Alma College), M.A. in economics, Ph.D in economics (University of Kentucky)
Previous positions/organizations: Provost and Executive Vice President (Denison University), Associate Dean of the College; Gertrude B. Austin Professor of Economics; Acting Director, Center for Prairie Studies; Acting Director, Rosenfield Program in Public Affairs, International Relations and Human Rights (Grinnell College), Assistant Professor of Economics (Simmons College)
Steve Willis
Special Assistant to the President and Secretary of the Board of Trustees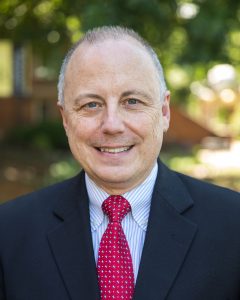 Oversees: Office of the President, and serves as strategic advisor to the President and Secretary of the Board of Trustees
Education: B.A. in English/Dramatic Arts & Speech (Averett University), M.F.A. in Theatre with an emphasis in Acting/Directing (University of North Carolina at Greensboro)
Previous positions/organizations: Dean of Arts & Sciences; Associate Professor of Theatre & Speech; Interim Provost & Vice-President for Academic Affairs (Bennett College), Executive Director (High Point Theatre & Exhibition Center)
Civic/Professional organizations: Board Member, Riverviews Artspace; Board Member, The Links Project

Keesha Burke-Henderson
Chief Diversity Officer and Director of the Office of Identity, Culture, and Inclusion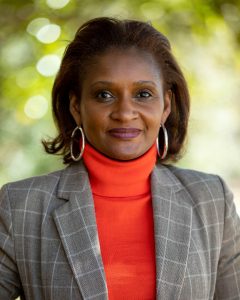 Oversees: Identity, Culture, and Inclusion, International Students
Education: B.F.A, M.A. (New York Institute of Technology)
Previous positions/organizations: Director of Diversity and International Students, Mount Mercy University

Travis G. Carter
Dean of Admission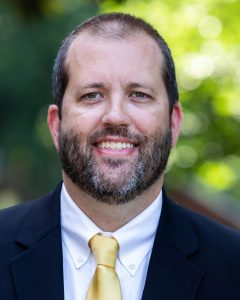 Oversees: Admission and Financial Aid
Education: B.B.A. Business Administration (Roanoke College)
Previous positions/organizations: Associate Director of Admissions for Freshman Recruitment, Radford University; Assistant Director of Admissions, Roanoke College
Civic/Professional organizations: Treasurer, Virginia Association of Collegiate Registrars and Admissions Counselors (VACRAO); Member, National Association for College Admission Counseling (NACAC)

Carl A. Girelli
Provost and Vice President for Academic Affairs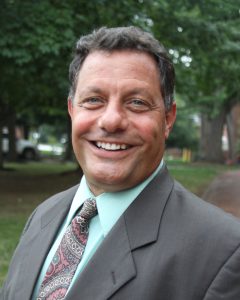 Oversees: All areas of the academic program, Academic Advising, Academic Services Center, Access Services, Athletics, Campus Safety and Security, Career Development Center, Center for Student Research, Lipscomb Library, Maier Museum of Art, Registrar, Sponsored Programs, Student Success, Study Abroad, and the Writing Lab.
Education: B.A. in Portuguese, M.A. in Linguistics, Ph.D. in Linguistics (University of Connecticut)
Previous positions/organizations: Associate Provost, Professor of English, Catawba College, Salisbury, NC

John F. Keener
Director of Institutional Research, Planning & Assessment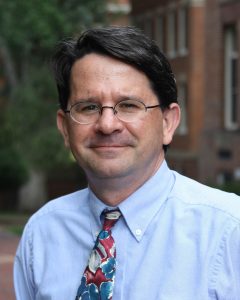 Oversees: Tracking internal data; reporting data to external state, federal and other agencies; analyzing data for areas of improvement; all goal-setting operations; process whereby goals are assessed; compliance activities and reports.
Education: B.A. (University of North Carolina at Chapel Hill); M.A.( University of North Carolina at Chapel Hill); Ph.D. (University of Kentucky)
Previous positions/organizations: Professor of English, chair, Division of Humanities, Interim Vice President for Academic Affairs and Dean of the Faculty; Dean of Planning, Research & Records and Registrar; Associate Provost for IR, Planning and Effectiveness; Vice President for Enrollment Management (Lees-McRae College).
Civic/Professional Organizations: Member, Higher Education Data Sharing Consortium (HEDS); Registry, Southern Association of Colleges and Schools Commission on Colleges (SACSCOC); Volunteer, Endstation Theatre Company

Farah Marks
Vice President for Institutional Advancement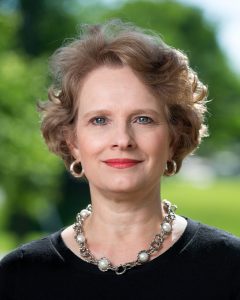 Oversees: Institutional advancement, development, college relations, and alumni relations including major gifts, planned gifts, the Annual Fund, advancement services, corporate and foundation relations, donor relations, reunions and homecoming, alumni chapter events, and prospect research.
Education: B.S. Business Administration (Mary Washington College)
Previous positions/organizations: Randolph College: Director of Development, Director of Advancement Services, Assistant Director of Donor Relations, Stewardship Coordinator, Assistant Director of Operations (Admissions)
Civic/Professional organizations: President of the Board, Forte Chamber Music; Board Member, Lynchburg Symphony Orchestra and Youth Orchestra; Parent's Council, Hampden-Sydney College; Board Member, Endstation Theatre Company; Member, Association of Fundraising Professionals, Council for Advancement and Support of Education (CASE)

Jonathan Tyree
Vice President for Finance and Administration and Treasurer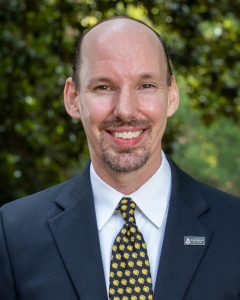 Oversees: Business Office, Information Technology, Buildings and Grounds, Nursery School, Aramark (Dining Services), Campus Store, and liaison to several Board Committees
Education: B.B.A. Accounting (James Madison University)
Certifications: Licensed Certified Public Accountant (CPA) in Virginia
Previous positions/organizations: Randolph College: Director of Finance and Budget, Controller
Civic/Professional organizations: Former Board Member and Treasurer, Lynchburg Sheltered Industries (LSI) now Achieve Central Virginia; Former Board Member, Miller Home for Girls