April 1, 2020
Randolph donates personal protective equipment to Centra Health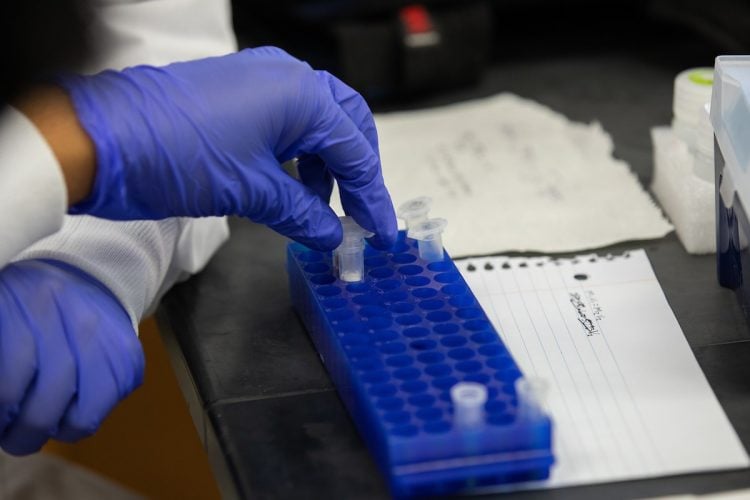 In response to a plea from the Virginia Hospital and Healthcare Association, Randolph College donated unused personal protective equipment to Centra Health on Wednesday.
The items from Randolph included gloves, disposable lab coats, isolation gowns, and protective masks.
"At a time like this, it's important that we all do what we can to help those in need," said Bradley W. Bateman, Randolph's president. "Our healthcare workers are on the frontlines and shouldn't have to worry about their safety. These are materials that would normally be used in our laboratories during the semester. Sharing them with our local hospital system is the right thing to do."
The Council of Independent Colleges in Virginia (CICV) helped coordinate the donation.
"Our colleges consistently seek to be good neighbors in their communities, and this is just one very prominent example of their good citizenship in both good times and bad," said Robert Lambeth, CICV president.
Randolph chose to donate its materials to help its local health care system, Centra Health. The donations will help medical professionals who are experiencing extreme shortages of protective equipment during the COVID-19 pandemic.
"The VHHA Foundation is thankful for the support of Randolph College and other organizations throughout Virginia who have generously donated personal protective equipment to Virginia's hospitals," said VHHA Foundation CEO Tracey A. van Marcke. "The Virginia Hospital & Healthcare Association's members are on the frontlines of the COVID-19 response and are appreciative of community support to better equip them to do their jobs safely and securely."
Tags:
coronavirus, COVID-19