Lambda Pi Eta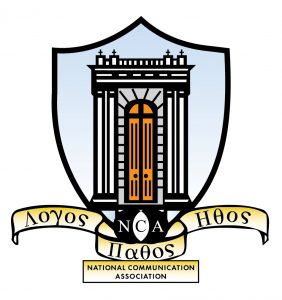 Lambda Pi Eta (LPH) is the undergraduate honor society of the National Communication Association.
The Omicron Omega Chapter was established at Randolph College in April 2005. Lambda Pi Eta represents what Aristotle described in The Rhetoric as three ingredients of persuasion: logos (Lambda), meaning logic; pathos (Pi), relating to emotion; and ethos (Eta), defined as character, credibility, and ethics.
Lambda Pi Eta Goals
Members of LPH at Randolph College strive to:
Recognize, foster, and reward outstanding scholastic achievement in media and culture;
Stimulate interest in the field of communication;
Promote and encourage professional development among media and culture majors;
Provide an opportunity to discuss and exchange ideas in the field of communication;
Establish and maintain closer relationships between faculty and students; and
Explore options for graduate education in media and culture.
Lambda Pi Eta inducts new members each spring during the college-wide Honor Society Ceremony. To become eligible, inductees must have completed 60 semester credit-hours at Randolph College with a cumulative GPA of 3.0 or higher; declared media and culture as a major or minor; and completed 12 semester credit-hours in communication studies with a GPA of at least 3.25.