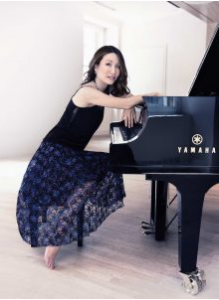 Join us for a dedication concert to honor
Professors Emeriti Edwin and Elaine Dahl St. Vincent, featuring Juilliard faculty member Soyeon Kate Lee.
The program includes works by Maurice Ravel, Sergei Rachmaninoff, Frédéric Chopin, and Pulitzer Prize-winning composer Caroline Shaw.
Lee's recital at Randolph is in honor of The Edwin H. and Elaine Dahl St. Vincent Music Fund, which will be used to bring outstanding musicians, including performers, teachers in residence, master class instructors, and composers, to campus.