March 8, 2022
03/24/2022 – Class of 2007 Class Notes Live!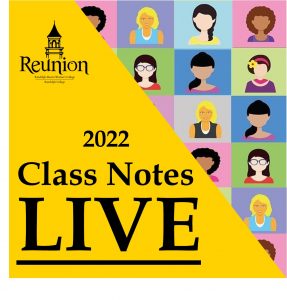 As a member of the Class of 2007, we invite you to join your
Randolph-Macon Woman's College 
classmates to virtually
reconnect, reminisce, and make plans to celebrate
Reunion 2022!
Join classmates for this kick-off event
to check in and share what's new!
Thursday, March 24, 2022
5:00-7:00 p.m. Eastern
via Zoom
(If you haven't already, download Zoom here)
Click here to register for connection information:
We look forward to seeing you!
Reunion 2022 will be held on campus Friday, June 3-Sunday, June 5.
For more information about the Reunion schedule, accommodation options, and registration, please visit www.randolphcollege.edu/reunion.
If you have questions or need more information, please contact the Office of Alumnae and Alumni Relations. reunion@randolphcollege.edu or 434.947.8102.