March 26, 2015
Randolph College announces $2 million infrastructure improvement gift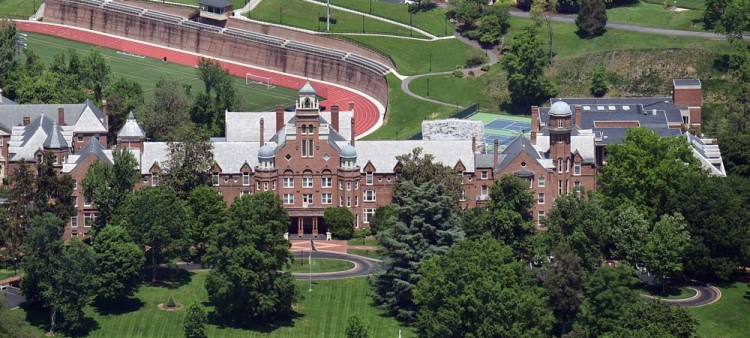 LYNCHBURG—A $2 million gift for infrastructure improvement will enable Randolph College to make important upgrades to its historic campus, College officials announced today.
The substantial gift was provided by a trustee who wishes to remain anonymous.
"This generous support comes at a perfect time as Randolph College continues its work of upgrading its campus buildings, many of which are more than 100 years old," said Bradley W. Bateman, president. "Maintaining the historic nature of buildings while also modernizing them to function effectively for today's students is often challenging and expensive. This donor's decision to financially support improvements to Randolph's campus will have a positive effect on the day-to-day life of our students, faculty, and staff."
Alumnae contributions have fueled major improvements to Randolph's campus, including the $6 million Student Center renovation, construction of Michels Plaza, as well as $6.2 million of renovations to the dining hall and Wright Residence Hall, which are expected to be complete by summer.
"We are fortunate to have caring alumnae and alumni who are committed to supporting Randolph College and the excellent liberal arts education we provide to students," Bateman said. "Whether they give to the annual fund, endowed funds, or to fund special capital projects, their financial support is vital and much appreciated by all of us on campus."
Tags:
alumnae, donor, giveroll, giving, infrastructure, Randolph College