July 17, 2014
Medical technology research involving Randolph students gets $10 million grant
The Centers for Medicare & Medicaid Innovation have awarded a $10 million grant for a research project that involves student researchers at Randolph College.
The Health Care Innovation grant supports an Internet-connected "Ecosystem" of resources for dementia patients and their caregivers. It includes a system that Randolph students developed along with Katrin Schenk, a Randolph physics professor, to help gauge a person's health and activity levels using a smartphone. The University of California, San Francisco (UCSF) and the University of Nebraska Medical Center (UNMC) are leading the project.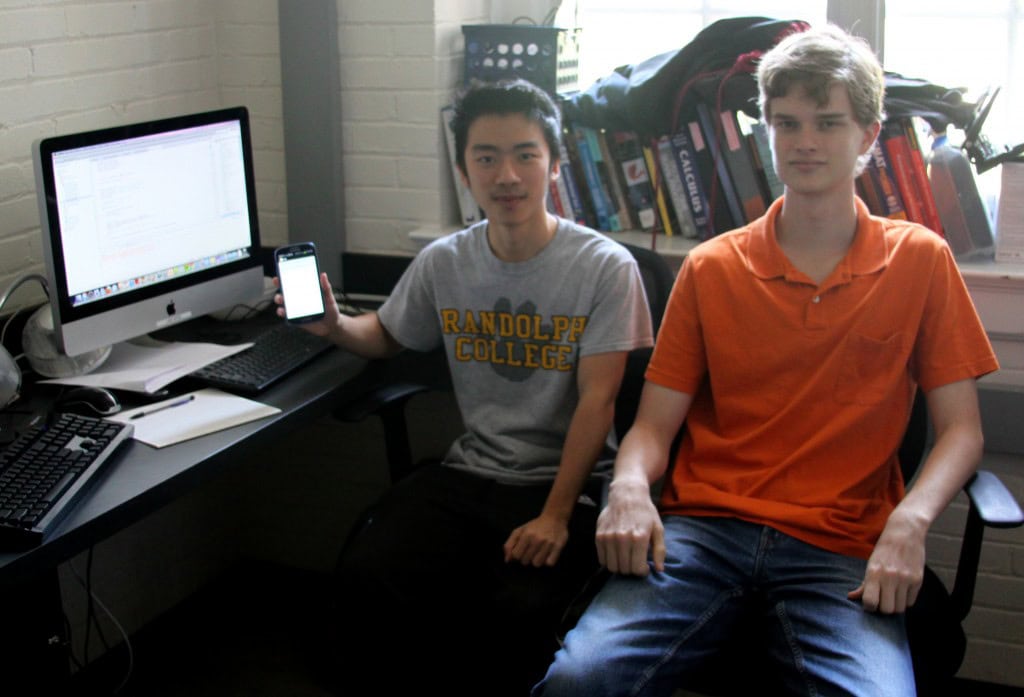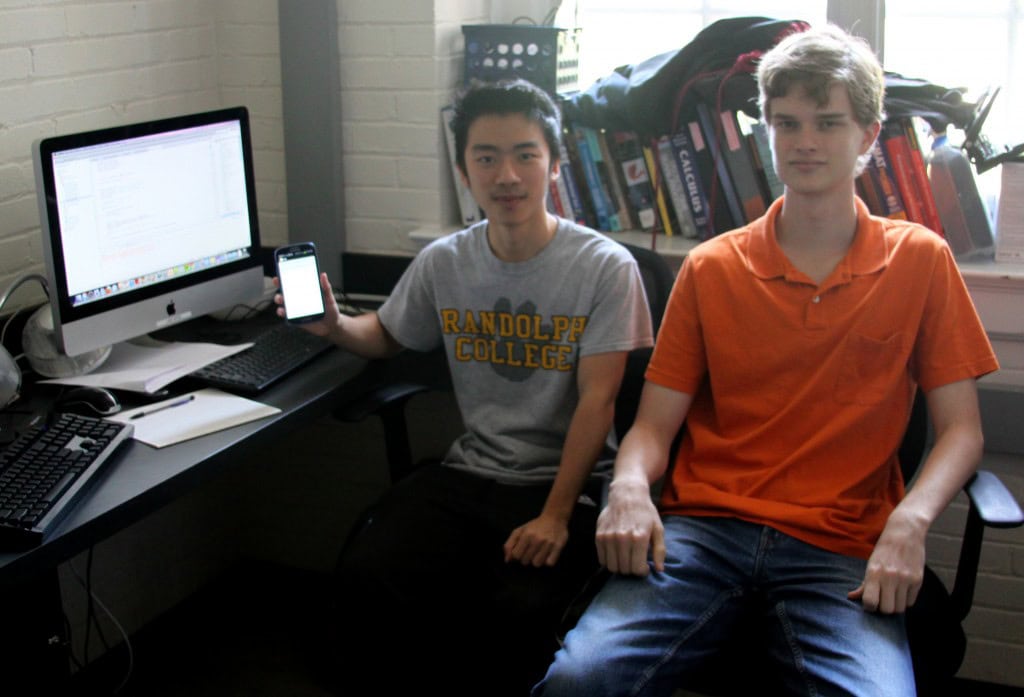 The project aims to use improved medical management with real-time information to reduce costs while also providing better care for dementia patients. "We hope it will be helpful and keep people out of the hospital, or get them care sooner than normal," said Schenk.
The cellular-based activity monitoring system developed at Randolph works in conjunction with home sensors developed by engineers at the University of Nebraska, Lincoln, to give more detailed information about how much a patient is moving around at home. In addition to this functional monitoring system, the medical care ecosystem includes a program that tracks medication to help decrease the likelihood that patients will be prescribed two medications that should not be taken together, informational resources and support for caregivers, and a decision-making module to help patients and caregivers proactively make financial and health decisions. The hub of this system is an online dashboard developed by UCSF researchers to tie information from all the other units together.
Schenk said the system could help medical care providers react more quickly to a patient's changing needs. For example, the system developed at Randolph can notify caregivers of changes in the patient's gait speed. "Lower gait speeds are associated with higher morbidity and mortality in older people," Schenk said. "Imagine if we could see changes in gait speed in real time. We could say, 'Today his gait speed has gone down by 50 percent. Someone needs to go see what is going on.'"
This fall, about 2,000 patients near UNMC and UCSF will enter the study. About 350 – 420 of the patients will use the functional monitoring system developed at Randolph.
Several years ago, Thawda Aung '13 started developing the app that uses a smart phone's GPS and accelerometer to gather data on a person's movements. Jim Kwon '14 developed algorithms that analyze that data to help determine how much and what kind of physical activity the person engages in. During the 2014 Summer Research Program, Si Thu Aung '16 worked on making the app ready for this fall's field studies.
Aung said he enjoys working on a project that he knows is being used for research that could improve people's quality of life. "It encourages me to work more. It makes me happy," he said.
Other students have helped to develop the app and test the data taken by it. The project will create additional opportunities for Randolph students to work as paid researchers, Schenk said. She and Randolph students will run the functional monitoring operation, including further developing the in-home sensors for the monitoring system.
"I don't think you'll find any other undergraduate teams that are involved in something this big," Schenk said. "They're getting so much experience, it's amazing."
She said creating an environment that fosters research opportunities for undergraduate students helps those students prepare not only for future full-time research but for any career in which people have to solve problems independently.
"Part of my philosophy with research students is that I want them to operate as if they are graduate students, "she said. "This does not mean that I expect them to work without input or guidance, it simply means that I want them to own what they are working on. Once they do, the payoffs are enormous. They learn to trust their own vision and ability to learn. They become truly independent researchers and colleagues. I am very proud of them, they have really stepped up."
Tags:
computer programming, physics, student faculty research, summer research, summer research 2014