Exhibitor Information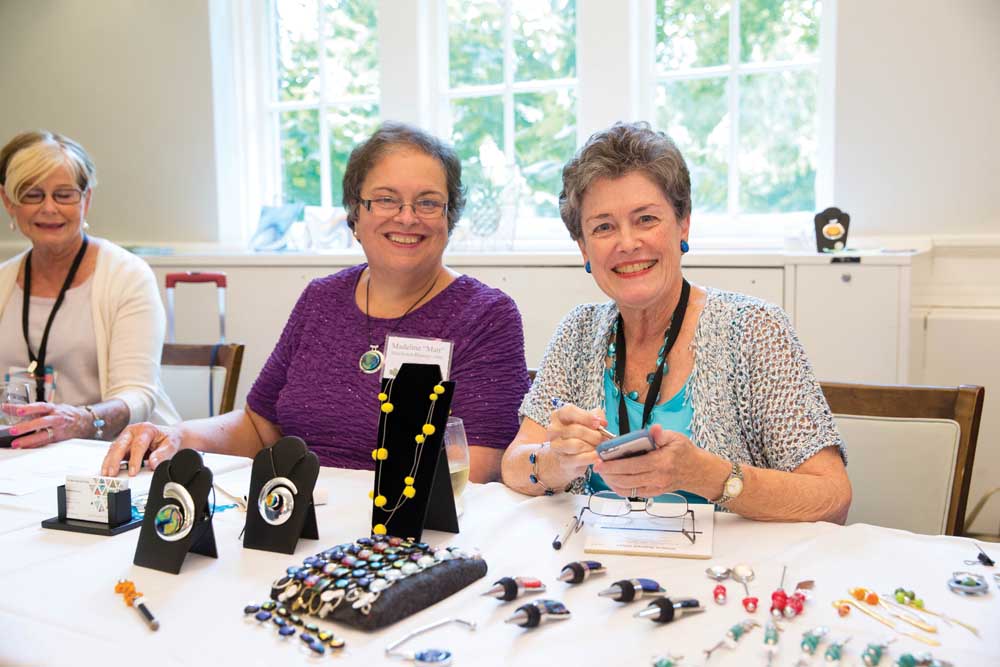 Alumnae and alumni are invited to show their creative works at the Colors, Collections, Corks, and Classmates Reception and Exhibition on Saturday, June 3, 4:15–6:15 p.m. in Smith Banquet Hall. The event promises to be a wonderful showcase of artwork, crafts, writings, music, and more.
Setup
Exhibitors may set up in Smith Banquet Hall from 3 p.m. to 3:45 p.m. on the day of the event.
Porters will be available to assist with loading and unloading. (Porters are not paid by the College; tips are always appreciated.) Your work will be monitored at all times by College staff to ensure nothing is harmed in between set up and event start. A limited number of reserved parking spaces will be available for loading. Once you have unloaded your exhibit materials, immediately move your car so that the next person can unload. Staff will direct you to your permanent parking spot.
Plan to arrive in Smith Banquet Hall by 4 p.m. prior to the event. Exhibitors should be available and prepared to answer questions and to explain their work. At the conclusion of the event, porters will be available to assist you in breaking down and loading out your exhibit.
Facilities and Logistics
If you wish to sell any of your work, clearly mark all prices. You are responsible for providing the necessary equipment to handle monetary transactions (including change). Wi-Fi will be available for your use in the room. Please have your business cards available for potential buyers to contact you after Reunion.
Easels, draped tables and electricity are available upon request.
More Info
If you have any questions or would like to discuss the event in more detail, please contact Jen Godley Brestel '93, Reunion Coordinator, Office of Alumnae and Alumni Relations, 434.947.8102 or jbrestel@randolphcollege.edu.
Register