May 7, 2018
Richmond, VA – Richmond Kickers Soccer Match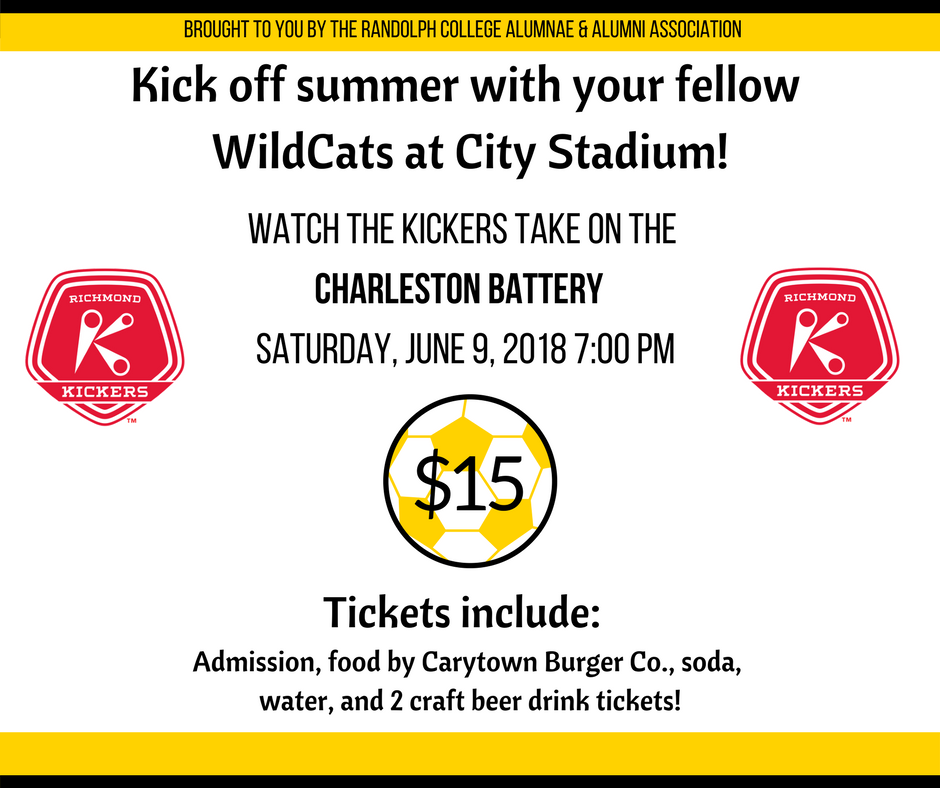 Come on out to City Stadium for an evening filled with
food, friends, fun, and a Kicker's victory!
Join your fellow alums right behind the
team benches for an up close and personal view of the action.
Tickets are limited, so don't miss out!
Purchase your tickets!
https://engage.randolphcollege.edu/chapterevents
City Stadium is located at
3201 Maplewood Ave. Richmond, VA 23221
Kick off is at 7:00 PM and gates open at 5:30 PM.
For more information about the Richmond Kickers, visit their website!
https://www.richmondkickers.com/
If you have any questions please contact the alum contact,
Ashley Edwards by email at ashley.edwards@suntrust.com
or the Alum Office at shazlewood01@randolphcollege.edu.